There is a big gap between urban and rural India in terms of financial services. YourMudra is helping in filling the gap by providing basic and financial
services like cash deposits, withdrawals, balance inquiries, and many more. These services are now easily accessible to those people who are not in
reach of banking services with the help of Your Mudra Yodha's network.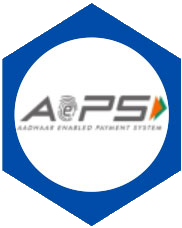 Aadhaar Enabled Payment Services
This service empowers the customer to use Aadhaar as an identity to access the Aadhaar Enabled bank account and perform basic bank transactions like Cash Withdrawal, Mini Statement and balance Enquiry.These transactions can be easily done using a secure Biometric Scanner which is available at the customer service point.
Domestic Money Transfer (DMT)
This service is an intra-bank transfer facility (IMPS & NEFT), using which retailers can help customers remit funds to a wide array of banks or locations in real-time. The money is safe during transit, thanks to the highly secure process with multiple authentication levels on the platform.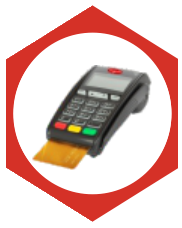 Micro ATM
This service enables any nearby Kirana store, to become a Micro ATM service point. We are providing basic ATM services like Cash Withdrawal and Balance Enquiry, to all Debit card holders across India.